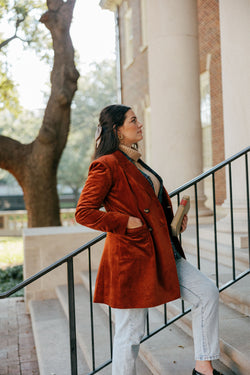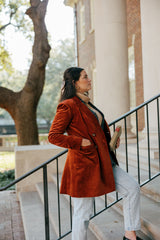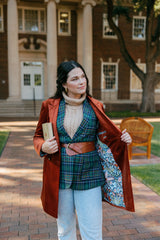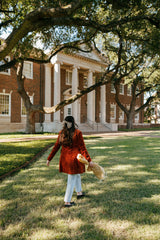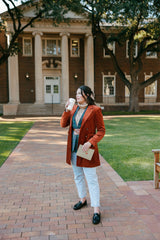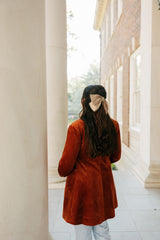 PWR WMN
The "Eternal Sunshine" Apricot Velvet Women's Coat Jacket
ARRIVAL:

*Expect her to arrive in about a month late November- early December! I'll keep you updated as always! *
As someone who counts down the seconds until the weather is light and crisp, designing a coat was on my dream list from the get go! I LOVE a good coat, I can wear it everyday and not get tired of it. In the winter and fall, it will totally make your outfit. And nothing is warmer than this burnt apricot velvet coat. It exudes warmth! AND THE BUTTONS! I am SO PROUD of the buttons! I know that may sound so silly but I had these custom made for us and the tortoise shell with our logo completes the look! The inside has a BEAUTIFUL art piece from Kenzi and I couldn't have commissioned a more perfect piece of art for this gorgeous coat!!! I'm so proud of this one ladies! 
Sizing:
I find her to be very true to size! I wear a large and it fits me perfectly!