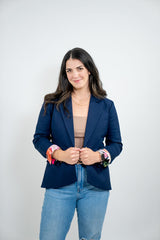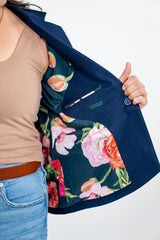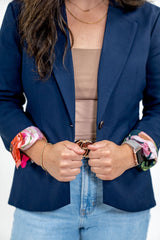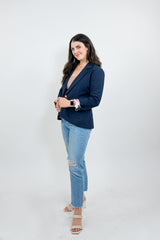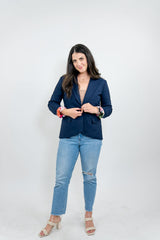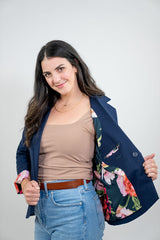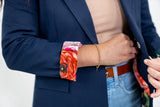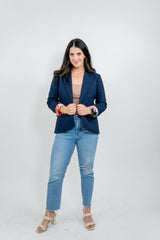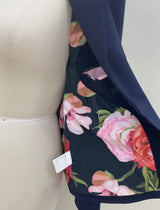 PWR WMN
Class(y) Action Lawsuit | Women's Navy Blue Blazer Suit Jacket
ARRIVAL:
**We ordered more sizes and they will be here by late November- early December! If you order a size that we have in stock we will ship it immediately! **
This is your loyal, tried and true, never going to let you down,Navy Everyday Blazer.
This PWR WMN staple blazer is incredibly comfortable and flexible and it moves with you, just like your best friend would. The sleeves are long enough for you to fold up and show off the beautiful interior lining, just in case you want to spice it up and get sassy that day! 
On the inside you'll find Chera's artwork in the lining for a beautiful pop of color and with enough give to let you stretch and move with confidence, without fear of tearing the seams! 
Last but not least...the pockets...THE POCKETS! Two strategically placed interior pockets, one big enough for your credit cards, ID, money, business cards, and another smaller pocket for a pen, lipstick, or a tampon, whatever a PWR WMN needs. On the outside, two deep and sturdy pockets, big enough for your phone and whatever else you need to carry to be ready for your day! 
 A women's blazer for Power Women ❤️
If you are in between sizes we recommend sizing up for this style!