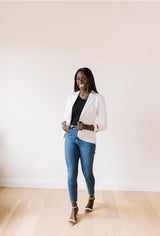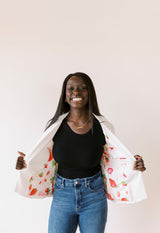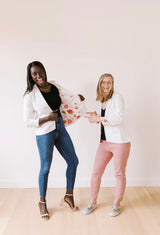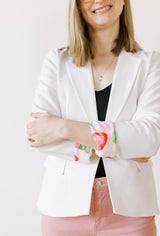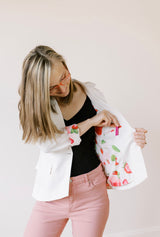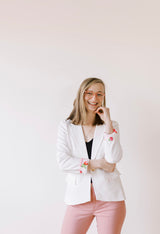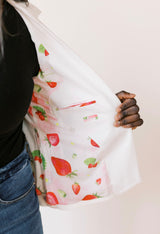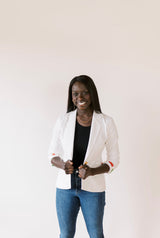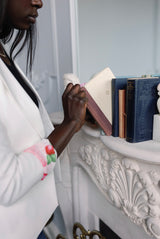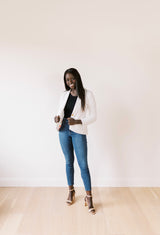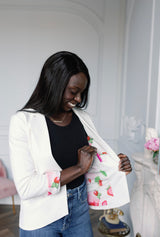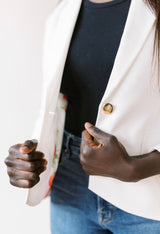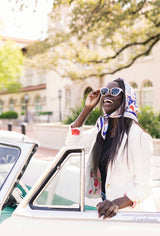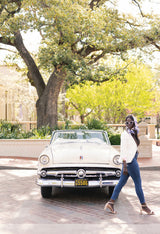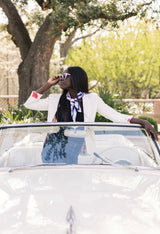 PWR WMN
Strawberry Fields | Women's White Summer Blazer Suit Jacket
Introducing "Strawberry Fields" our new PWR WMN blazer in white! We finally got the chance to work with Volta from ColorSnack! Volta's beautiful work with watercolors transports you to the perfect summer day, complete with strawberry margaritas! There's something so whimsical and light about Voltas style of painting and it's exactly what we want y'all to feel when you're wearing this summer staple "Strawberry Fields"! 
Model Stats:
Suzzy is the epitome of a PWR WMN and we are so lucky to know her because she models for us for free! hehehe! This beauty is 
170lbs, 
5'10", and a 
36DD. She used to play basketball with her twin sister Lizzy (yes there are TWO of these beauties walking around we're not even kidding)! She's wearing a size Medium in "Strawberry Fields"!