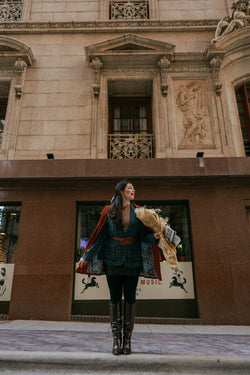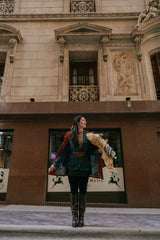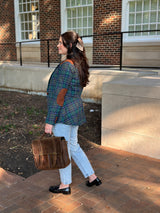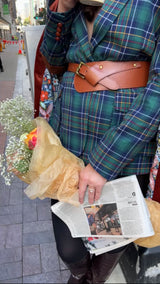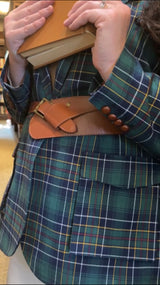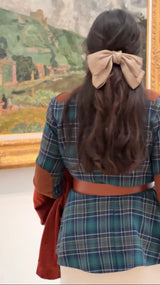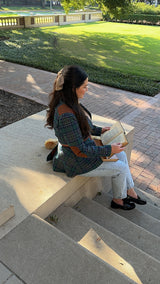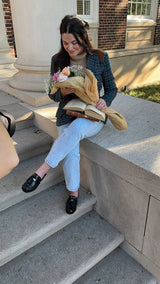 PWR WMN
The "Old Girl" Green Plaid Equestrian Women's Blazer Suit Jacket
ARRIVAL: 

*I estimate that she will arrive in about a month so late November- early December! As always, I'll keep you updated! *
Remember when my daughter Sophie started to call herself an "Old Girl?" The name stuck with me and I felt it was perfect for this gorgeous jacket! This blazer exudes luxury and class! Whenever I am wearing it I feel like people look at me differently and I love it! She has so much detail! The buttons, the belt, the cut at the waist to give you that princess cut! The list goes on and on! 
✨The beautiful belt is included at no extra charge 🩷✨
Sizing: 
This material has no stretch BUT I added the coolest little section on the back to make sure you don't feel restricted. I am a size large (10) and It fits me perfectly! If you are in between sizes, I recommend you size up!