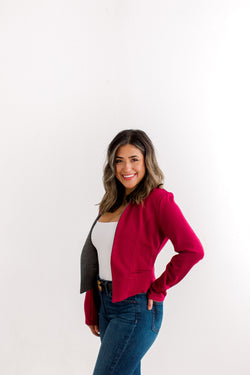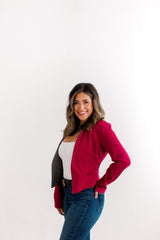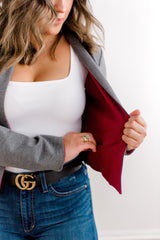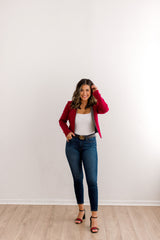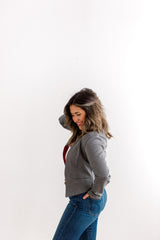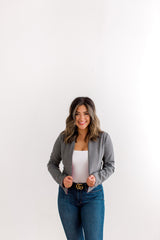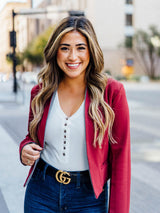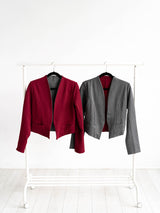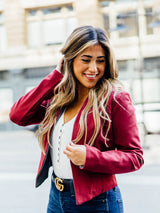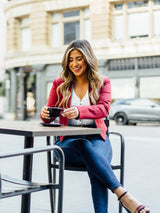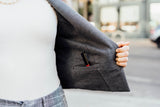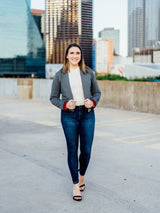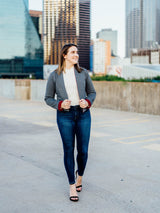 PWR WMN
She's Versatile | Reversible Red/Gray Blazer
We named this PWR WMN blazer the She's Versatile because she's exactly that, VERSATILE! This PWR WMN blazer is reversible and comes in maroon and gray. 
Both sides have pockets too, so no matter what mood you're in, maroon or gray, you will still get functional pockets.
She's Versatile is sporty and sits right above the hip with tapered corners that elongate the waist. The material is the best part, She's Versatile is FLEXIBLE. Its sturdy material is smooth and soft to the touch, but best of all, she lets you move in all directions with absolutely no hindrance. If you want to take this blazer from the  boardroom to the gym, we wouldn't blame you, it's that comfortable. 
 A women's blazer for Power Women ❤️